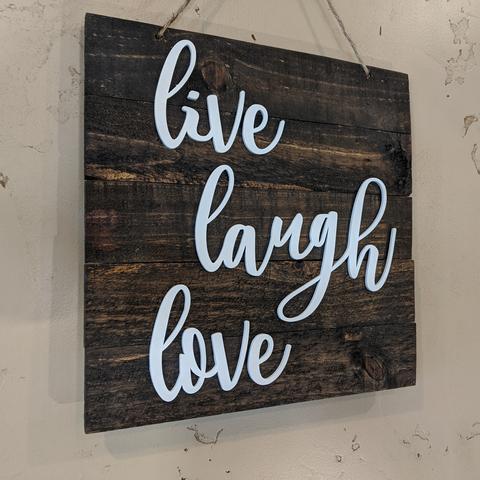 0 Comment(s)
/
by Steve Bouck
Our connected words make the simplest projects in the world!  Here is a shot of everything we used for this project.  
All our connected words come applied to a backer card... so they are easy to paint.  Just leave them in place and give them a coat of paint.  Either with a brush or a spray can.  
While the paint was drying, I applied some dark stain to the back board.  (Be sure to check out the photos on our website to see how we also use them in the 6x12 shadow box, wreaths, or arrows.)
Next, I gave the words one more coat of white paint.  
In less than 20 minutes, plus some drying time, we were ready to glue it together and go from this:
To THIS!  I love the contrast of the rich dark stain with the clean bright white!