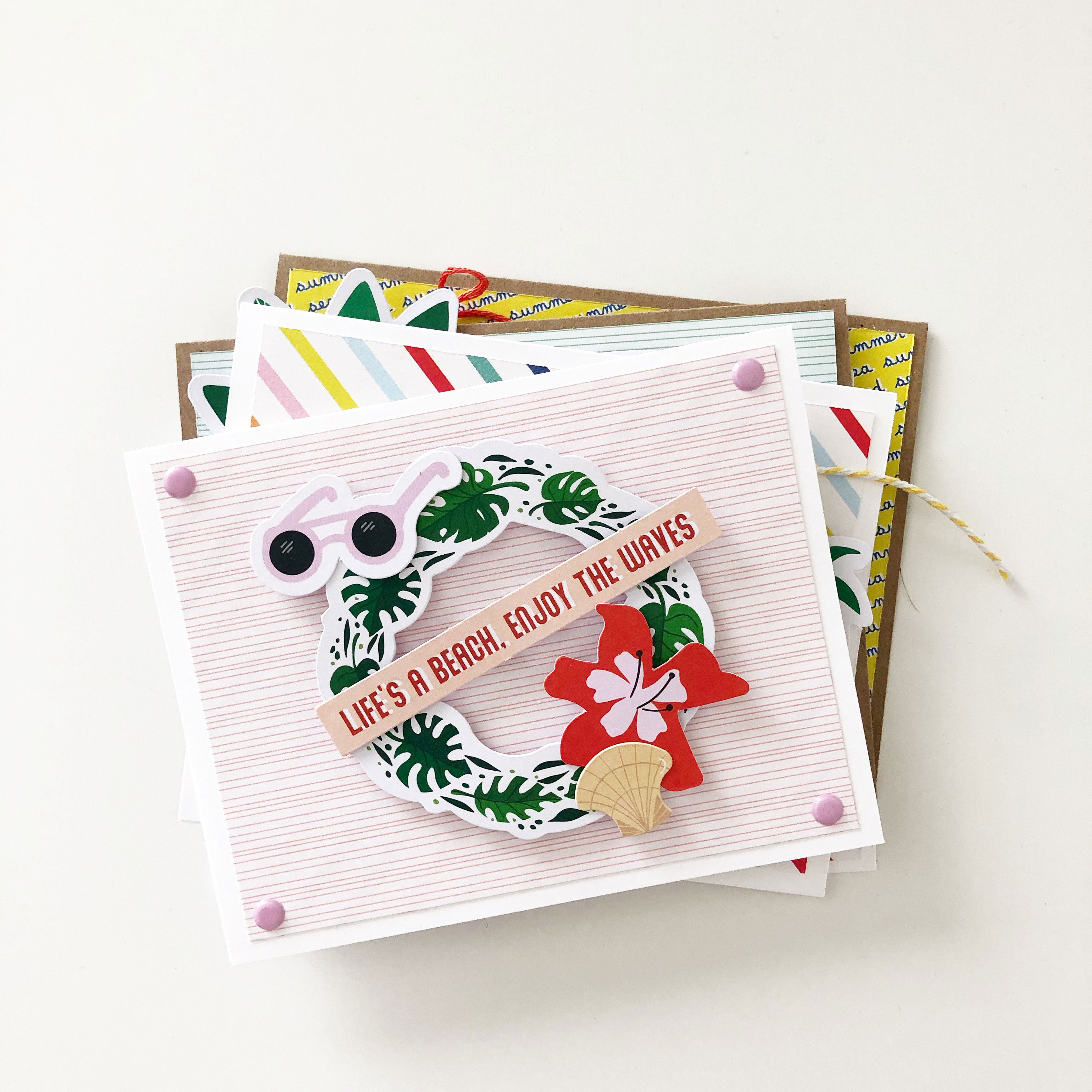 0 Comment(s)
/
by Steve Bouck
Hello!  Happy Wednesday and welcome to another day of crafting along with Foundations Decor and Fancy Pants Designs!
Today we have another fun card making series to share featuring our Vitamin Sea Collection!  Cards are a GREAT way to show someone you are thinking of them --that you care--especially in times like these!
You can see each card close up, a supply list and instructions below!  Thanks for crafting with us this week!