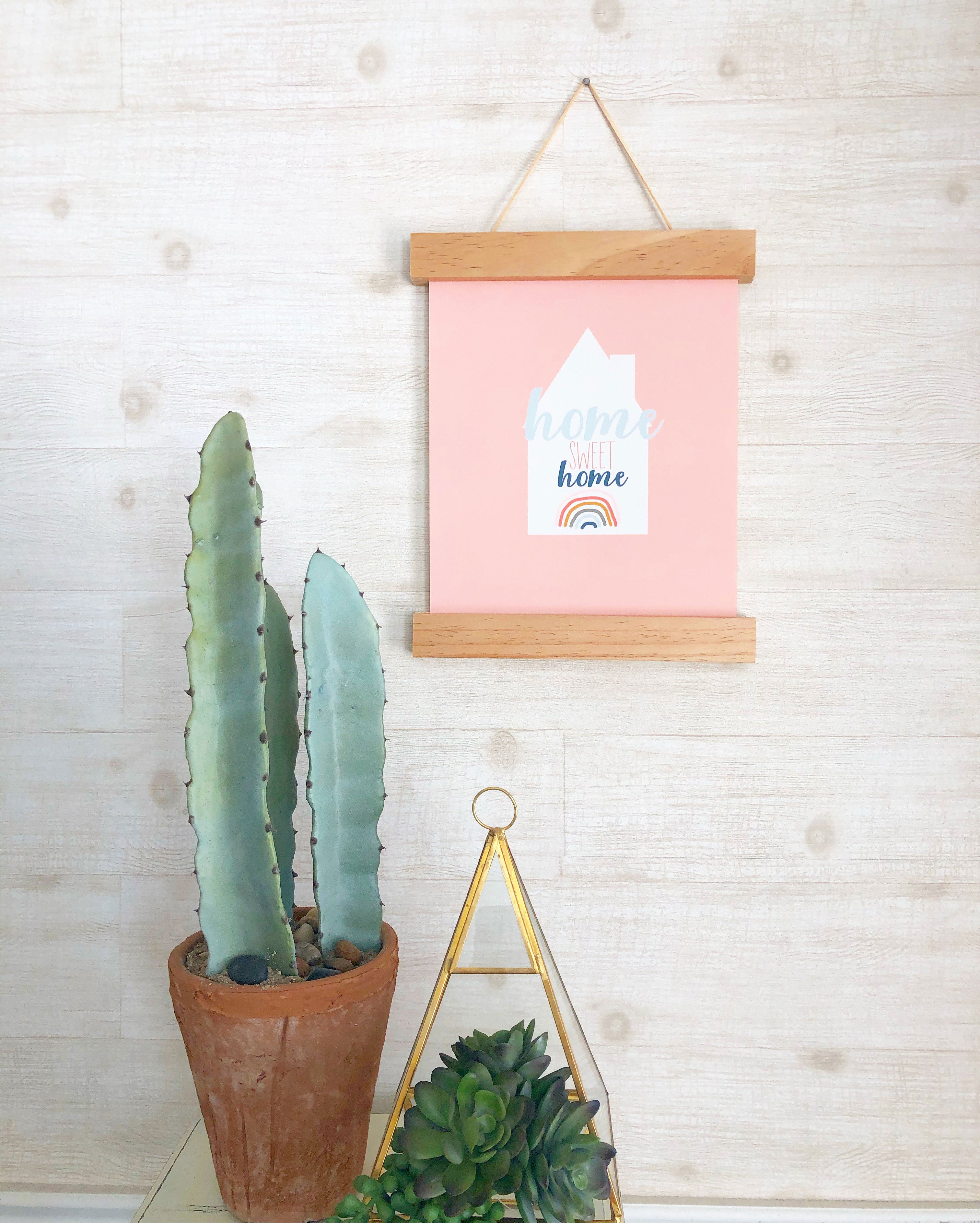 0 Comment(s)
/
by Steve Bouck
Hello, once again and welcome to our Quarantine Crafting!
Today's "project" is super easy if you want to use it as a home decor print, or I've also added a mini project idea if you are thinking of (or maybe already started) making an album documenting all the things that are happening during this quarantine!  
It's an adorable HOME SWEET HOME print to remember these times where we are all spending just a little more (or a lot more) time in our safe place, our homes!
For us, being in quarantine has pretty basic--we are enjoying time with our own family...but it is missing other family members, trying to be creative in how we can communicate, getting out in the yard for some fresh air...you know-- all the things you're probably doing as well!
Anyway, we hope you'll find something fun to create with these! We have two sizes for you, a traditional 8x10 print and a 5x6.25 print for starting a fun mini album!  We also have two colors for the background option:  Rustic Maize & Desert Coral.  Feel free to print off what you'd like...we only ask that you'll give us credit if you share on social media--we'd love to see what you're making/doing with them! 
The links are below to the prints and to a set of thoughts, ideas and supplies for things to do with this FREEBIE!
Thanks for stopping by--we have one more project ready for you tomorrow so we hope you're able to find something fun to create with us this week!
Home Sweet Home Rustic Maize 8x10 Print
Home Sweet Home Desert Coral 8x10 Print
Home Sweet Home Rustic Maize 5x6.25 Print
Home Sweet Home Desert Coral 5x6.25 Print
And last, but not least, here is a link to a few more photos and ideas to jump start your imagination on things you can do with FREE prints...and, check out our social media, too, where we're showing you our awesome Click Sticks for easy hanging of these prints, art, kids art, paper canvas art and so much more!